Select from the categories below to view ticket options.
---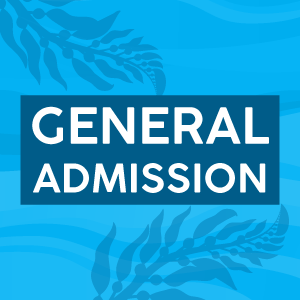 Explore Outdoors - Indoor Spaces Temporarily Closed
Birch Aquarium is operating outdoors-only in accordance with state and county COVID-19 regulations. Outdoor spaces have been enhanced with new animals and activities, and are open to guests with discounted ticket prices.
Purchase Tickets in Advance
Tickets must be purchased
before visiting.
Admission is valid only for the selected date and time.
Members may reserve tickets here.
Buy one, get one 50% off: enter promo code BIRCHOUTDOORS at the Shopping Cart.