Scroll down to view ticket options.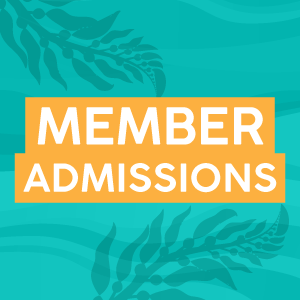 Member Reservations:
• Limited to number of people covered by membership.
• Show Membership Card and photo ID with member ticket(s).
• For Member Guest Passes, RSVP in advance is required.

At Shopping Cart, click BACK TO SHOPPING to RSVP for Member Guest Passes and Children (Ages 2 & Under).